OUR HISTORY
Generations of Investing, Supporting, and Growing Businesses
Now in its third generation of savvy investors, Dobbs Equity Partners has learned from its past to benefit your company's future.
In 1921, James K. Dobbs took out a $25,000 loan and opened his first Ford auto dealership, alongside business partner Horace Hull. After just three years, the dealership was grossing over $1.25 million, and within ten years, Dobbs sold that dealership for ten times the loan value.
Thus, began the Dobbs family's three generations of successful investment in private companies.
During the Great Depression, James and Horace invested in a chain of Jack Sprat Corp. hamburger stands. Disagreeing with company directors' decision to put managers on a straight salary as opposed to an incentive-based pay, the partners instead started a business of cottage-type restaurants named Hull-Dobbs Houses to compete against Jack Sprat. After Dobbs successfully built the brand up to 50 Hull-Dobbs Houses, he ultimately sold the venture to Jack Sprat.
---
1921

Salesman poses with latest Ford model on display in a Dobbs-Hull dealership.
Opening their first Ford dealership together with a loan for $25,000. James K. Dobbs and Horace Hull quickly became the first national dealership chain with over 60 locations.
1941
In 1941, James Dobbs offered to help serve meals on a business flight after he learned that the stewardess for the flight was out sick. Realizing the potential for airline food service from this experience, Dobbs began Dobbs Houses Inc. By 1962, it had become the largest independent airline catering service in the world.
1942

In 1942, as the country reacted to the attack on Pearl Harbor, the government quickly began freezing new car inventories and converting factories for the war effort. With a loan for $6.5 million, Hull-Dobbs Enterprises bought over 3,000 new and used cars and stored them. After the war, they were one of only a few companies that had cars to sell returning GIs.
1951

In 1951, Dobbs Fleet Leasing was created as a supplement to the family's primary dealership business. Providing nationwide fleet management to companies with fleets up to 500 vehicles, Dobbs Fleet Leasing further established Dobbs as a committed partner to business customers and original manufacturers.
1971

In 1971, when Hull-Dobbs wanted to expand their dealership businesses, they took a chance on the relatively unknown Japanese car brands of Toyota and Honda. In the midst of the oil crisis of the mid-seventies, the company was in the perfect position to capitalize on the country's new demand for these smaller, fuel-efficient Japanese imports.
1982

In 1982, the Dobbs family purchased an Anheuser-Busch beer distributorship of six New Mexico cities, Premier Distributing Corporation, that it still owns today. Focusing on a long term strategic partnership with Anheuser-Busch, the family has grown market share in the area more than 30% over the course of its 30 year ownership.
1995

In 1995, as a recession found financially struggling states looking for outside contractors to keep health insurance costs down, the Dobbs team invested in the Medicaid health maintenance organization Unison Health Plans (at that time called Three Rivers). In just over a decade, this HMO would be responsible for helping to insure nearly 350,000 people in five states. With profits over $1 billion, Dobbs sold Unison to United Health Group in 2008 in an all-cash deal.
1998

By 1998, the Dobbs family had been in the automotive retail business for more than 80 years and the Dobbs Automotive Group was the third-largest retailer in the nation. As the HMO business took off, the family ended its tenure as an auto retailer and the Dobbs Automotive Group sold its 22 dealerships to AutoNation for $200 million in stock.
For more than 80 years, the Dobbs have sought out and created investment opportunities where many others would have seen only roadblocks. The Dobbs family has successfully invested alongside partners in multiple industries, including restaurants, airline catering, distribution, and health care.
John Hull Dobbs, Jr. has been an in integral part in growing the family business and continues the Dobbs family's legacy of successful private equity investing with Dobbs Equity Partners, LLC.
OUR TEAM
---
Partnering With Us
Investing for Life
Unlike a traditional private equity firm, we invest our own family assets and do not raise capital from outside parties. Because of the personal stake in our investments, we prefer long-term investment opportunities that build value over time.
When seeking new investment opportunities, we look for partnerships with experienced business operators and executives, along with promising start-ups exhibiting solid growth potential. When we seek out these partnerships—and because our primary objective is to simply assist outstanding management teams in achieving growth—we want to make sure our partners' goals are met through prudent investment, without the necessity of our stepping in to manage daily operations. However, we do offer a number of back office functions in order to help ensure that growth, including accounting and finance, tax preparation, human resources, insurance and risk mitigation, and legal services.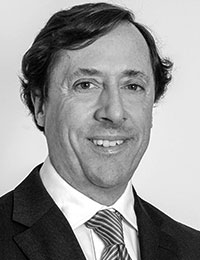 John Hull Dobbs, Jr.
John Hull Dobbs, Jr. is the founder and CEO of Dobbs Equity Partners, LLC. Mr. Dobbs has been involved in business since he was 12 years old, working in his family's automobile dealerships. At 17, he was selling cars on the lot. He has worked in all the Dobbs businesses at one time or another in various capacities, which gives him varied experience across a range of industries. Mr. Dobbs was president of the Dobbs family's private equity firm for 12 years. During that time, he oversaw all the family businesses and was instrumental in starting or acquiring businesses ranging from health maintenance organizations (HMOs), money management firms, hospitals, dental clinics, auto parts distributors, and more.
Mr. Dobbs holds a bachelor's degree from Duke University and an MBA from the University of North Carolina.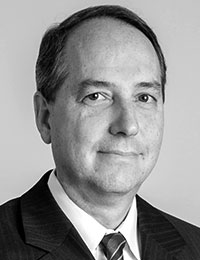 Rick Greene
Rick Greene is The Chief Operating Officer of Dobbs Equity Partners, LLC. Prior to joining Dobbs, Greene was an executive with Delta and Pine Land Company (D&PL), an NYSE-traded company operating in the agricultural biotechnology industry. D&PL was sold to Monsanto Company in 2007. Mr. Greene served in a variety of roles with D&PL, including Chief Financial Officer, Senior Vice President of International Business, and Senior Vice President of Corporate Development. As head of corporate development, Mr. Greene oversaw all business development and strategic planning activities of the company, including mergers and acquisitions, licensing, and business expansion. He has been involved in dozens of business combinations, acquisitions, divestitures, joint ventures, and similar transactions.
Mr. Greene is a summa cum laude graduate of Christian Brothers University and holds a Bachelor of Science degree in Accounting. He is also a Certified Public Accountant.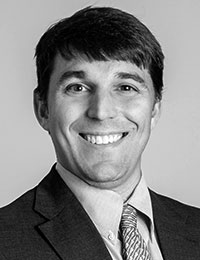 Matt Garibaldi
Matt Garibaldi, is a Financial and Business Development Analyst for Dobbs Equity Partners, LLC.  Prior to joining Dobbs, Mr. Garibaldi was an advisor to ultra-high net worth and family office clients while at Commerce Advisors.  Previous experience also includes roles at D. Canale & Company, PricewaterhouseCoopers, and his family's restaurant business.  Mr. Garibaldi holds both a Bachelor of Science degree in Accounting and a Master of Accountancy degree from Auburn University. Mr. Garibaldi is a Certified Public Accountant and a CFA charter holder.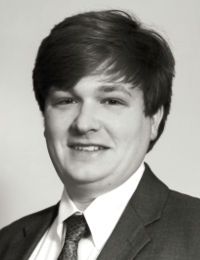 Phillip DeBardeleben
Phillip DeBardeleben is the Automotive Group Controller for Dobbs Equity Partners, LLC. Prior to joining Dobbs, Mr. DeBardeleben spent 10 years at DHG, LLP, where he was a senior manager. While at DHG, Mr. DeBardeleben's areas of focus were taxation, consulting and mergers & acquisitions for the Dealership Service Group as well as business aircraft taxation. Mr. DeBardeleben holds both a Bachelor and Master of Accountancy from the University of Mississippi. Mr. DeBardeleben is a Certified Public Accountant.