Our Team
Partnering With Us
Investing for Life
Unlike a traditional private equity firm, we invest our own family assets and do not raise capital from outside parties. Because of the personal stake in our investments, we prefer long-term investment opportunities that build value over time.
When seeking new investment opportunities, we look for partnerships with experienced business operators and executives, along with promising start-ups exhibiting solid growth potential. When we seek out these partnerships—and because our primary objective is to simply assist outstanding management teams in achieving growth—we want to make sure our partners' goals are met through prudent investment, without the necessity of our stepping in to manage daily operations. However, we do offer a number of back office functions in order to help ensure that growth, including accounting and finance, tax preparation, human resources, insurance and risk mitigation, and legal services.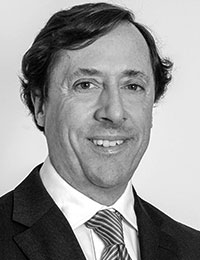 John Hull Dobbs, Jr.
John Hull Dobbs, Jr. is the founder and CEO of Dobbs Equity Partners, LLC. Mr. Dobbs has been involved in business since he was 12 years old, working in his family's automobile dealerships. At 17, he was selling cars on the lot. He has worked in all the Dobbs businesses at one time or another in various capacities, which gives him varied experience across a range of industries. Mr. Dobbs was president of the Dobbs family's private equity firm for 12 years. During that time, he oversaw all the family businesses and was instrumental in starting or acquiring businesses ranging from health maintenance organizations (HMOs), money management firms, hospitals, dental clinics, auto parts distributors, and more.
Mr. Dobbs holds a bachelor's degree from Duke University and an MBA from the University of North Carolina.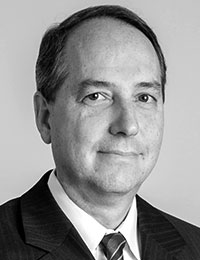 Rick Greene
Rick Greene is The Chief Operating Officer of Dobbs Equity Partners, LLC. Prior to joining Dobbs, Greene was an executive with Delta and Pine Land Company (D&PL), an NYSE-traded company operating in the agricultural biotechnology industry. D&PL was sold to Monsanto Company in 2007. Mr. Greene served in a variety of roles with D&PL, including Chief Financial Officer, Senior Vice President of International Business, and Senior Vice President of Corporate Development. As head of corporate development, Mr. Greene oversaw all business development and strategic planning activities of the company, including mergers and acquisitions, licensing, and business expansion. He has been involved in dozens of business combinations, acquisitions, divestitures, joint ventures, and similar transactions.
Mr. Greene is a summa cum laude graduate of Christian Brothers University and holds a Bachelor of Science degree in Accounting. He is also a Certified Public Accountant.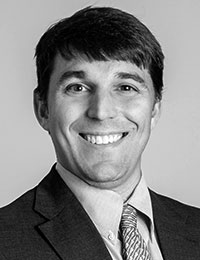 Matt Garibaldi
Matt Garibaldi is Director of Investments for Dobbs Equity Partners, LLC. Prior to joining Dobbs, Mr. Garibaldi was an advisor to ultra-high net worth and family office clients while at Commerce Advisors. Previous experience also includes roles at D. Canale & Company, PricewaterhouseCoopers, and his family's restaurant business. Mr. Garibaldi holds both a Bachelor of Science degree in Accounting and a Master of Accountancy degree from Auburn University. Mr. Garibaldi is a Certified Public Accountant and a CFA charterholder.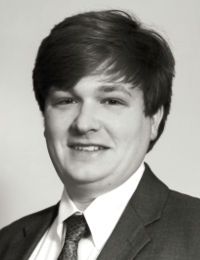 Phillip DeBardeleben
Phillip DeBardeleben is the Automotive Group Controller for Dobbs Equity Partners, LLC. Prior to joining Dobbs, Mr. DeBardeleben spent 10 years at DHG, LLP, where he was a senior manager. While at DHG, Mr. DeBardeleben's areas of focus were taxation, consulting and mergers & acquisitions for the Dealership Service Group as well as business aircraft taxation. Mr. DeBardeleben holds both a Bachelor and Master of Accountancy from the University of Mississippi. Mr. DeBardeleben is a Certified Public Accountant.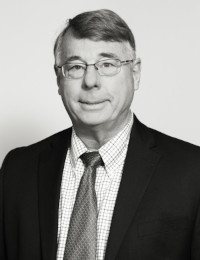 Kenny Myers
Kenny Myers is the Director of Automotive Operations for Dobbs Equity Partners, LLC. Kenny started working as a salesman at Dobbs Ford in Memphis, TN in 1984. By 1988, he was promoted to various management positions including New and Used Car Manager, and General Sales Manager. In 1998, the Dobbs Dealerships were acquired by Republic Industries which later became AutoNation. In 2002, Kenny was promoted to General Manager of Ford and Honda Dealerships in Memphis until December 2020.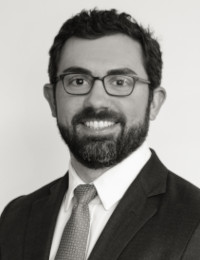 Spencer Darrohn
Spencer's responsibilities include sourcing, evaluation, and oversight of private equity investments for Dobbs Equity Partners, LLC.
Prior to joining Dobbs, Spencer was a Vice President at American Car Center ("ACC"), an integrated automobile sales and financing company located in Memphis, TN. At ACC, he was responsible for business forecasting, analysis of strategic projects and corporate finance decisions, as well as overall enterprise-level planning and strategy.
Prior to joining ACC, Spencer was a Senior Associate at Houlihan Lokey, an NYSE-traded global investment bank, and was based in the Consumer, Food & Retail Group located in Chicago, IL. Spencer began his career in the Commercial Banking Leadership Development Program of MB Financial Bank, a regional bank located in Chicago, IL, and later transitioned into an M&A advisory role within MB's middle-market investment banking group, MB Capital Markets. Over the course of his career, he has worked on a variety of corporate finance and transaction advisory engagements, including sellside and buyside merger & acquisition transactions, private placements, and senior debt financings.
Spencer holds a B.S. in Finance from the Haslam College of Business at the University of Tennessee.